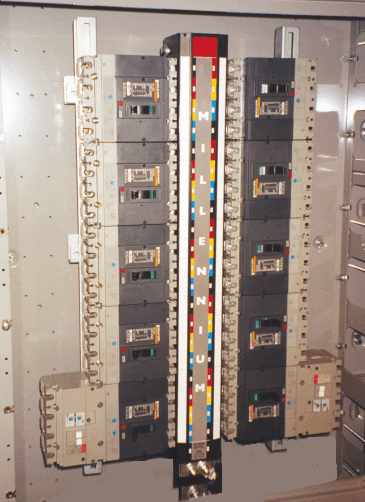 Safer than conventional systems.
The Millennium System is Laboratory certified.
Cheaper and faster to install than conventional systems.
Fully protected from atmospheric conditions.
Maintenance free - no joints, nuts or bolts.
The MillenniuM System Accommodates - MCCB's, MCB's, switches, fused switches & direct connections.
Accommodates most major OEM's MCCB's & MCB's and other outgoing devices.
No adaptors needed for most manufacturers devices.
250A, 400A, 800A busbar with terminal centres at industry standards. Other centres & mixed configurations may be available on request.